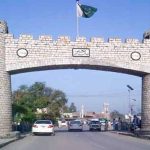 ISLAMABAD: Former prime minister Nawaz Sharif on Thursday has decided to nominate separate candidate of Pakistan Muslim League-Nawaz (PML-N) for Senate chairmanship after Pakistan Peoples Party (PP) co-chairman turned down his offer.
The political parties, in all the provinces, speed up the contacts for chairman elections as earlier, Nawaz Sharif backed Senator Raza Rabbani as chairman if PPP continues with the lawmaker as its candidate.
However, Zaradri said he doesn't want party leader Raza Rabbani to become Senate chairman. He stressed that his party had gained majority in the Senate by overwhelming performance. He called it a slap on the political rivals' faces who claim to have brought progress.
It is to be mentioned here that the ruling PML-N won 15 seats to establish dominance in the Senate despite PPP surprising performance on 52-seat contest.
The PML-N and allies took their Senate tally to 46, becoming the largest party in Senate too. PML-N won 11 seats from Punjab and two each from Islamabad and KPK. PPP, winning 10 seats from Sindh and 2 from KPK, managed12 seats. PTI bagged 5 seats from KPK and one from Punjab.
Two candidates of the Jamiat Ulema-i-Islam-F, Pakhtunkhwa Milli Awami Party and National Party each, one candidate from each of the MQM, Jamaat-i-Islami and PML-F returned successful on the 52 of the 104 Senate seats. In addition, 12 of the seats went to the independent candidates.