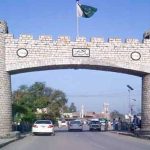 ISLAMABAD: Interior Minister Ahsan Iqbal on Friday said that no one can say for certainty that the government would remain intact till March.
However, the interior minister said the government is hopeful in completing its term.
Referring to the ongoing political crisis in Balochistan, Iqbal said the politics of resignations and sit-ins will weaken the country and added the country is passing through circumstances which are a cause for concern.
The interior minister further said that the country's external front is facing difficulties and in such a situation, anarchy in the country and uncertainty can prove detrimental for Pakistan.
He also said that the enemies of the country are worried over the success being achieved through the China-Pakistan Economic Corridor (CPEC).
The PML-N- led government was shaken recently after the resignation of cabinet members in the Balochistan government.