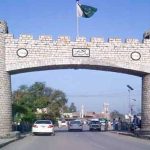 LAHORE: Punjab Chief Minister Muhammad Shehbaz Sharif Friday said that performance of Pakistan Muslim League-N government is worth following for all.
He expressed these views while talking to a delegation of elected representatives, who called on him here.
The government has worked hard for bringing improvement in health, education and other sectors and as a result, Punjab has taken lead among other provinces. He said people were badly ignored in Khyber-Pakhtunkhwa (KP) and Sindh provinces. He said that both Asif Ali Zardari and (Imran Khan) Niazi devastated the provinces where their parties were running governments for the last five years.
The CM said that the claimants of politics of principles had set a new record of deviation from their claims. He said the opponents have been exposed fully in the Senate elections.
The conscious people of Pakistan have fully understood Zardari and Niazi brothers, who have deceived masses for five long years with their hollow slogans, he added.
The politics of Niazi Sahib is all about U-turns, sit-ins and setting records of falsehood. The so-called claimants of change were unable to complete any worthwhile project in KP and Peshawar city had been dug in the name of metro bus project, Shehbaz Sharif added. He said that Zardari's wealth in Swiss banks proved his corruption stories.
Those who are totally drenched in corruption are now talking about accountability, he added. He said that the PML-N government's unusual steps for public welfare would bury politics of the opposition parties and the next elections would bring about the victory of transparency, honesty and public service.
The brave people of Pakistan would cast their votes on the basis of performance and so-called claimants of change as well as the plunders would be rejected by them, concluded the chief minister.