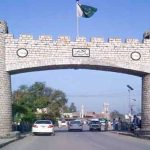 ISLAMABAD: Holding Pakistan Muslim League-Nawaz (PML-N) government responsible for the crisis in the power sector, Federal Minister for Power Omar Ayub on Friday said wrong policies of the past government created problems in the sector.
Expressing his views on the floor of the senate, he said circular debt was at the level of Rs 884 billion in 2013, when the PML-N came in the power.
"The circular debt was recorded at Rs 1,190 billion in the month of May 2018, due to wrong planning and ill decisions of the PML-N government", the minister said.
He added that pace of rapid increase in the circular debt has relatively slowed down after the PTI government came into power.
Apprising the house about the remedial steps being taken by the government to control over the situation, he told the House we are rapidly building up the other nuclear energy sources and have also prepared a plan to make more investments in this source.
"Currently we are producing 1800 megawatts from the nuclear source", Ayub contented.
He said that Karachi nuclear power project K-II and K-III are at advance stages of completion. K-II will start its generation next year.
Omar Ayub said that our nuclear safety standards are best in the world.
He relayed that the government is also making efforts to upgrade the distribution system.
The minister said we are in negotiations with the world banks and the Asian Development Bank to upgrade the system of PESCO at a cost of five hundred million dollars.