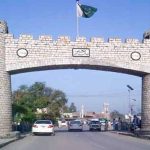 ISLAMABAD: Pakistan Tehreek-e-Insaf (PTI) leader Fawad Chaudhry on Tuesday alleged Pakistan Muslim League-Nawaz (PML-N) leaders and Pakistan's former amabassador to US Hussain Haqqani are behind TV presenter Reham Khan's upcoming book.
"I demand Reham Khan to take back the contents of her book within 24 hours and apologise or we will take action," Chauhdhry warned while addressing the media in Islamabad on Tuesday.
Terming the book a part of "Raiwind scheme," the PTI leader said the book was supported by Hussain Haqqani.
"We know how the Raiwind mafia operates," he asserted.
"In 1990, Hussain Haqqani also did a press conference with Mustafa Khar before Tehmina Durrani's My Feudal lord was published," Chaudhry said while adding that a recent picture of Reham and Haqqani "is in front of everyone".
Further slamming the book which has stirred controversy in the country even before it is published, Chaudhry said, "FIA's cyber crime wing should investigate the emails Ahsan Iqbal sent to Reham."
"There are also reports of a meeting between Maryam Nawaz and Reham," he added.
Terming Reham's upcoming book as part of pre-poll rigging, the PTI leader said, "I urge the Election Commission of Pakistan (ECP) to take notice of the book and ban it."
He also asked the Council Of Islamic Ideology (CII) to take up the issue "as Reham has attempted to damage the entire family system".
"Reham said that she penned the book while sitting with her young son and sister but the contents of the book are shocking and damaging of the entire family system of Pakistan," the PTI leader said.
Chaudhry further questioned how Reham had been living a "princess's life" while not earning any money.
"What is her source of income," he asked while alleging that Reham is no longer employed.
"She has been divorced for three years and has been snapped at five-star hotels and islands in Istanbul but where is she getting the money from," he asked.
The PTI leader also quoted Salman Ahmed as alleging that Reham received 100,000 pound sterling from Shehbaz Sharif.
Questioning the timing of the book, Chauhdry said, "Reham has been divorced for three years but she decided to publish the book two months before the upcoming election."
He further stated that slanderous campaigns have also been initiated in the past against Imran.
"In 1996, the Sita White scandal surfaced and now this," he added while claiming that Zulfikar Ali Bhutto's fake photos were also circulated in the past ahead of elections.
Stating that "everyone associated with Imran becomes famous," Chaudhry said, "Even Imran's dog Sheru is popular on social media."
The PTI leader also urged Pakistan Electronic Media Regulatory Authority (PEMRA) to take notice of the "gossip shows" being aired on television.
"Everyone is gossiping on TV and Reham and everyone else is enjoying it," he said.