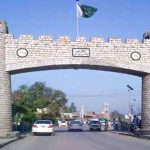 LAHORE: The Pakistan Muslim League Nawaz (PML-N) members on Thursday resigned from standing committees of the Punjab Assembly.
About 100 PML-N members of the provincial assembly submitted their resignations from the standing committees at the secretariat of the provincial legislature.
According to details, the PML-N decided to tender resignations from committees to protest against denying Opposition Leader Hamza Shehbaz's appointment as the Public Accounts Committee (PAC) chairman as well as the non-issuance of production orders of PML-N leaders including Khawaja Saad Rafique.
These committees of the house have now lost their political repute and running the standing committees with 'one-wheeling' could cause a mishap, the PML-N assembly members warned.