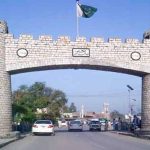 ISLAMABAD: The opposition parties have strongly condemned the proposed increase in gas tariff on Saturday.
The opposition leader in National Assembly Mian Shahbaz Sharif rejected the increase in gas prices in the country. He strongly condemned the government for putting further burden on the common people and businessmen by increasing the gas prices.
PPP senator Sherry Rehman also rejected the proposed hike in gas prices and said the Oil and Gas Regulatory Authority (Ogra) has proposed pushing up the gas tariff by up to "45 per cent." This decision will put an additional burden of Rs175 billion on the masses, she added.
She said the people who are already reeling from poverty won't be able to endure more inflation. The Pakistan Tehreek-e-Insaf (PTI) government is fanning protests through its measures, Ms Rehman opined.
It is noteworthy that the Ogra on Friday proposed a massive hike in gas price by 28-47 per cent for the next fiscal year 2019-20.