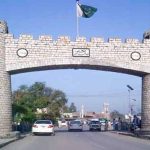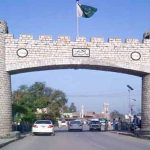 ISLAMABAD: Senior vice president of the PML-N and former prime minister Shahid Khaqan Abbasi Tuesday accused the National Accountability Bureau (NAB) of political engineering and questioned the integrity of the NAB chairman Justice (retd) Javaid Iqbal over an interview.
The former prime minister accused the NAB of character assassination of the politicians by leveling baseless allegations. He also questioned that integrity of the NAB chairman after his interview to a journalist, in which he had claimed that Shahbaz Sharif had requested for a deal.
He said that the chairman NAB should clarify his stance on the issue as either the NAB Chairman was lying or the interviewer.
The former premier said that its ironic to note that Aleem Khan received immediate bail while Ahad Cheema despite several efforts wasn't able to secure it.
Abbasi said that NAB Chairman should not give any statement which shows favour or discrimination towards any party, adding that in the interview Justice (retd) Javaid Iqbal said that Ahad Cheema's arrogance took him to the task.
"One shouldn't be arrogant but is arrogance a national crime," the former prime minister questioned.