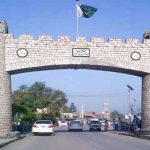 LAHORE: According to unofficial and unconfirmed results, Pakistan Muslim League-Nawaz (PML-N) candidate Begum Kulsoom Nawaz won the NA-120 by-election with a margin of 14,188 votes on Sunday.
Kulsoom bagged 61,254 votes to secure the National Assembly seat, while Pakistan Tehreek-e-Insaf (PTI) candidate Dr Yasmin Rashid stood runner-up with 47,066 votes.
Milli Muslim League candidate managed to get 4,174 votes, while Pakistan Peoples Party candidate got 2,520 votes.
The polling for the NA-120 by-election came to an end at its designated time amid stringent security measures and scattered incidents of confrontation between workers of the PML-N and the PTI.
As soon as time for the polling finished, senior PML-N leader Khawaja Saad Rafique, through his Twitter account, on behalf of his party had requested the relevant authorities to extend the time of the polling as a large number of voters were queuing outside the polling stations.
"Voters should be given full right to cast their votes," he said.
NA-120 seat had fallen vacant after former Prime Minister Nawaz Sharif's disqualification by the Supreme Court on July 28.
The polling for by-election in Lahore's NA-120 constituency began at 8am and continued till 5pm without any break.
The Election Commission of Pakistan (ECP) had printed at least 350,000 ballot papers for 321,786 registered voters in the constituency.
It was a fierce contest between candidates of the top rival parties in the constituency as both had termed it crucial.
The constituency in Lahore's heart comprises Islampura, Bilal, Gunj, Raj Garh, Riwaz Garden, Sanat Nagar, Ram Nagar, Dave Samaj Road, Sham Nagar, Sanda, Civil Secretariat, Prem Nagar, Momin Pura Kasurpura, Sanda, Muzang, Kareem Park , Chauburji, Khokhar Town and other areas.
Earlier, the ballot papers were dispatched to all 220 polling stations in the constituency under supervision of Pakistan Army. All polling stations were declared sensitive.