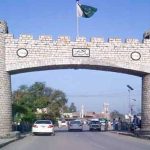 ISLAMABAD: The opposition on Tuesday submitted a request to Speaker Asad Qasier to requisition a National Assembly Session as early as possible. The request signed by 96 lawmakers was submitted by Pakistan Muslim League-Nawaz leaders Khurram Dastagir and Murtaza Javed Abbasi.
The opposition in its request states that the National Assembly session should discuss the rising wave of terrorist activities, the IMF-Pakistan loan agreement and the alarming rate of inflation.
The International Monetary Fund (IMF) and Pakistan on May 12 reached an agreement on a package worth $6 billion for a period of three years.
Opposition members criticised the deal and called on the government to present it in Parliament.
Pakistan's consumer price inflation eased in April to 8.82 per cent on annual basis from 9.41 per cent in March, which was the highest level since November 2013, the Bureau of Statistics said on May 2.
On a month-on-month basis, prices increased by 1.26 per cent in April.
Rising petrol and diesel prices, as well as an increase in the cost of food items such as carrots, oranges, cabbage and chicken, were the main reasons behind the month-on-month spike in inflation.
Four policemen were martyred and 11 injured in a blast near a police van in Quetta on May 15.
On May 11, terrorists stormed a five-star hotel in Gwadar. Five people were martyred including a Pakistan Navy soldier.
In Lahore on May 08, 12 people including five policemen lost their lives when a suicide bomber targeting an Elite Force police van outside Data Darbar.