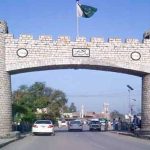 BUNER: PML-N to hold a public gathering in Buner today, Former Prime Minister, Nawaz Sharif, Maryam Nawaz will address the gathering.
According to the details, PML-N will show its power numbers in Bunner, Peshawar today, more than 10,000 chairs have been installed at the jalsagah.The security has been beefed up in the province.
Earlier today, former Prime Minister Nawaz Sharif had said that those who served country are being termed, traitors. "He who conducted atomic tests is being called a traitor," added the former premier
While talking to the newsmen outside accountability court, Nawaz Sharif said Pervez Musharraf, Mehmood Khan Achakzai and Rehman Malik also said the same before, what he has just said.