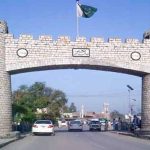 LAHORE: Pakistan Muslim League-Nawaz(PML-N) finalized two names for caretaker chief minister of Punjab and sent them to governor Punjab.
Opposition leader in Punjab Assembly Hamza Shehbaz has sent the names of journalist Mohsin Naqvi and advisor to prime minister Ahad Cheema to governor Punjab. Opposition leader Hamza Shehbaz has appointed Malik Ahmad Khan as focal person for further contacts with the chief minister. Malik Ahmad Khan had also contacted chief minister Pervez Elahi on behalf of Hamza Shehbaz.
Earlier, the chief minister Pervez Elahi had also sent three names to governor Punjab.