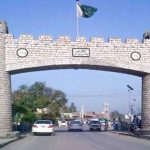 LAHORE: Pakistan Muslim League-Nawaz (PML-N) leader Hamza Shehbaz has on Thursday warned to bring "all facts" to the limelight if they were troubled to form government in Punjab province.
Talking to media in Lahore's Model Town area, Hamza asserted that they would form government in the province adding that people voted PML-N for their performance.
He also said that PML-N has come forward as the biggest party of the province with 129 seats.
Hamza Shehbaz said that they would contact 27 candidates and candidates of Pakistan People's Party (PPP) and PML-Q to form government and said that PML-N had given the opportunity to PTI for government in Khyber Pakhtunkhwa after 2013 elections.
He also expressed reservations over the elections, its process and results but said PML-N wants only democracy to flourish in the country.
He also praised the address of PTI Chairman Imran Khan to nation and said it is significant to practically work for the points Imran Khan has mentioned in his speech.