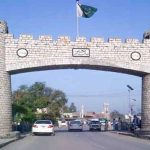 ISLAMABAD: Pakistan Tehreek-e-Insaf (PTI) Chairman Imran Khan has said that Pakistan Muslim League-Nawaz (PML-N) and its cronies were trying to discredit Joint Investigation Team (JIT), formed to investigate offshore properties of Sharif family.
In his tweet here Monday, Imran Khan said, "The ruling PML-N and its cronies are now trying to discredit JIT because they can't 'manage' it."
Khan went on to say, "How quickly PML-N and their Motu Gang forget welcoming formation of JIT with victory signs and distributing sweets."
Imran Khan tweeted shortly after Prime Minister's Special Assistant Asif Kirmani on Monday accused the Panama JIT of taking a U-Turn from its mandate of probing Sharif Family's London properties.
He claimed that after the JIT did not find anything on the London's Park Lane flats, investigators are now probing the Hudaibiya Paper Mills case, which has been quashed by the Lahore High Court.