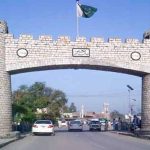 ISLAMABAD: Leaders of Pakistan Muslim League-Nawaz (PML-N) on Friday have rashly reacted to the tweets of Pakistan Tehreek-e-Insaf (PTI) leader Naeem-ul-Haque about the production order of Opposition Leader in National Assembly (NA) Shehbaz Sharif.
Addressing a press conference, ex-prime minister Shahid Khaqan Abbasi and Khawaja Asif called Naeem-ul-Haque as 'worthless' leader and said that PML-N is being threatened to withdrawal of Shehbaz Sharif's production order.
Leader of the House will also be not allowed to enter the assembly if opposition leader is refrained from attending the session, he added.
Earlier, Naeem-ul-Haque tweeted, "If Shehbaz wants to come to NA to abuse the PM and encourage his Chamchas to do the same then he should know that the production order is not meant for this."
He must make a commitment to abide by the decisions of the Ethics Committee and the Rules of Business, he added.
The PTI leader said, "Shehbaz better decide if he wants to play a positive role in NA and instruct his chamchas to behave. How dare he and his chamchas make personal attacks on PM in the NA. Does he want to spend more time in jail sulking? Does he want his Production ordered to be revoked? Last chance."
Time to revoke Shehbaz's production order, he stated.