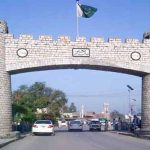 ISLAMABAD: Former Prime Minister Nawaz Sharif in his new year message said that Pakistan Muslim League-Nawaz completed milestone projects despite facing negative politics and political instability.
Nawaz said that census was held after 19 years, positive developments were made in regards to mainstreaming Federal Administrative Tribal Areas (FATA), more than 10,000 megawatts were added in national grid by the federal government.
He said that in 2018, the nation will decide from their vote whether they want the continuity of the progress and development, adding that his party won't leave the destiny of the country to sit-ins.
The PML-N leader said that the nation has an opportunity to bury the politics of politics of deceit, lies, and abuses. He added that the people of Pakistan will also take oath to protect the sanctity of vote and will have to reaffirm that the qualification or disqualification of political leaders should only be held in the court of masses.