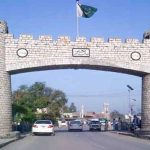 ISLAMABAD: Pakistan Tehreek-e-Insaf (PTI) Chairman Imran Khan said on Saturday that it appears as if the federal government of Pakistan Muslim League-Nawaz (PML-N) will not last long considering their 'suicide attacks' at their own government.
He met PTI leaders and workers today in Islamabad today where they were briefed about the party's current and future strategies. Imran Khan directed party workers and leaders to prepare for elections which may even be held within one month. "PML-N is attacking its own government," he added.
PTI's mainstream leaders and analysts exchanged opinion regarding their policies. Amongst the attendees included Aleem Khan, Dr. Yasmin Rashid, Ejaz Chaudhry, Sadia Sohail Rana and others.
Talking to his senior leaders, PTI chief claimed that the PML-N government will not last for long and predicted that the whole country will soon switch to election mood. "PTI has already gone to election mood," he said while telling that his party has started nationwide rallies.
He suggested that PTI should prepare for election before the call and there is only one month to prepare for the polls.
Meanwhile, Imran Khan has appointed Fawad Chaudhry as acting Information Secretary of PTI. The notification was issued today. Fawad Ch thanked Imran Khan and hoped to fulfill the duties as needed.