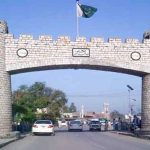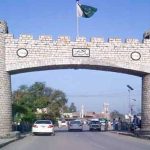 ISLAMABAD: The Supreme Court (SC) of Pakistan on Thursday rejected a petition of Pakistan Muslim League–Nawaz (PML-N) filed to remove the National Accountability Bureau (NAB) chairman Justice (retd) Javed Iqbal from his post.
The decision came during in-chamber session on the petition conducted by Chief Justice of Pakistan (CJP), Justice Mian Saqib Nisar.
The petition was filed by PML-N leader Noor Ahmed Awan.
Awan had filed a constitutional petition against the NAB chairman in the Supreme Court on May 12.
The petition stated that the accountability bureau had in a statement on May 8 had accused former prime minister Nawaz Sharif of siphoning off money to India.
On May 8, NAB had issued a press release stating that it would probe alleged laundering of $4.9 billion to India by Nawaz and others.