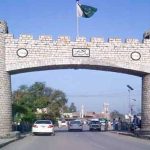 ISLAMABAD: The Pakistan Muslim League-Quaid (PML-Q) leadership has assured full support to Pakistan Tehreek-e-Insaf (PTI) in forming governments at center and in Punjab.
A delegation of PML-Q led by Chaudhry Shujaat Hussain and Chaudhry Pervez Elahi met Imran Khan at his Bani Gala residence in Islamabad.
PTI leaders including Shah Mehmood Qureshi, Jahangir Khan Tareen, Asad Umar, Naeem-ul-Haq and others were also present in the meeting.
Media reports stated that Chaudhry Shujaat Hussain has ensured complete support to Imran Khan. The PML-Q has also rendered support to the PTI in the National Assembly.
Meanwhile, PTI claimed it will get the required number of seats to form the government in Punjab. After the support of eight members of the Pakistan Muslim League-Quaid, the tally of the PTI members in the province has reached 149.
Spokesperson of the party Fawad Chaudhry, said four more candidates had pledged alliance to the party.
He further added that the party was in contact with other independent candidates in Punjab.
In a move that came as a surprise to spectators, Pakistan Muslim League-Nawaz (PML-N) contacted its former member Chaudhry Nisar Ali Khan — who contested the election as an independent candidate.
The veteran politician, a political heavyweight of Rawalpindi who has been a member of every National Assembly since 1985, lost both his NA seats — NA-59 and NA-60 — in the July 25 polls. However, he was able to win a seat in the provincial assembly from PP-10 constituency.
Nisar had responded positively to PML-N leaders.