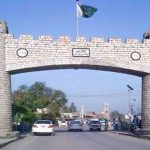 Adviser to the Prime Minister on Accountability and Interior Shahzad Akbar on Monday announced that he had tendered his resignation from the top post.
In a tweet, He said he would remain associated with the PTI and keep "contributing as member of legal fraternity". Akbar hoped the accountability drive will continue under Prime Minister Imran Khan's leadership as per "PTI's manifesto".
Akbar had been serving as the special assistant to the PM (SAPM) on accountability and interior since the PTI government came into power in August 2018. However, on July 23, 2020, he was upgraded as an adviser to the PM with the authority of a federal minister.
Reacting to Akbar's seemingly surprise resignation, Information Minister Fawad Chaudhry said "more important" work was now waiting for him.
PML-N's Muhammad Zubair, however, accused Akbar of "messing up and wasting national resources" and said the PML-N always knew the premier's aide would fail.
Zubair further termed Akbar's resignation "jumping ship" at the right time and said he has "proven to be a smart person".