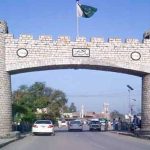 ISLAMABAD: The children of the prime minister submitted their written replies before five-member bench of the Supreme Court on Monday.
In their replies, Maryam Nawaz, Hussain Nawaz, Hasan and Nawaz,said that that they are independent.
The apex court had last week ordered the Sharif family's counsel Salman Aslam Butt to submit the replies of the remaining respondents: Maryam, Hassan and Hussain Nawaz before 9:30am on Monday (today) as Prime Minister Nawaz Sharif, Finance Minister Ishaq Dar and retired Capt Mohammad Safdar, son-in-law of Mr Sharif, had already submitted their replies.
During the least hearing, the top court asked all parties to present proposals on how to regulate its proceedings, so that it could pass a binding order on Monday regarding the appointment of a one-man commission, to be headed by a judge of the SC.
A larger five-judge bench headed by Chief Justice of Pakistan Anwar Zaheer Jamali decided to form a one-member commission to probe the corruption charges mentioned in Panama Papers.