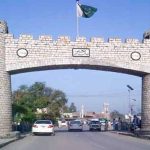 KASUR: In a major breakthrough in Zainab rape and murder case, police have arrested the main suspect, identified as Imran, local media reported on Tuesday.
Local media reported, the tissue samples obtained from a suspect had matched the samples taken from the body of the victim.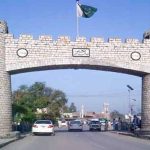 Reports say the suspect identified as Imran, is a resident of the same area and lived in close proximity to the house of Zainab's aunt.
Police claim the suspect has confessed to the crime. He was initially arrested when the murder came to the light, but later was released.
Reports say the culprit disappeared from the neighbourhood shortly after his release. Police then traced and rounded him up again after some clues.
Zainab was abducted on January 04 from Kasur's Kot Road area. Five days after her disappearance, she was found raped, dead and buried in a garbage dump on Jan 09.
Zainab's rape and murder shattered the entire nation, triggering widespread public outrage with people from all walks of life demanding an exemplary capital punishment for the perpetrator.
Violent protests had erupted in the Kasur city following the incident, resulting in the death of two people in police firing outside DC office.