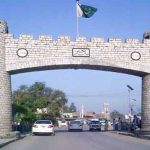 KARACHI: Pakistan People's Party Chairman Bilawal Bhutto said on Sunday that he condemns all the police encounters across Pakistan, adding that the trend is not the solution to anything.
The PPP chairman was addressing the inauguration ceremony for the campaign of party memberships in Karachi.
Bilawal said that former SSP Malir Rao Anwar also has a right to transparent investigation.
He said that the overall law and security situation of Sindh has improved.
Bilawal said his party wants a peaceful and developed Pakistan, adding that they believe in politics of service.
He further said that the party will make a list of members through a website.
Bilawal said that the party workers will be able to lodge a complaint against the party leaders through the website.
The PPP chairman said that the politics of hatred should be ended.