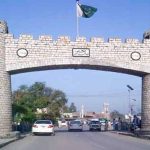 LAHORE: A first information report (FIR) was filed on Monday against a man suspected of throwing a shoe at PML-N supreme leader Nawaz Sharif during an event at the Jamia Naeemia seminary in Lahore's Garhi Shahu area a day earlier.
The attack on the former prime minister drew widespread condemnation from all mainstream political and religious parties.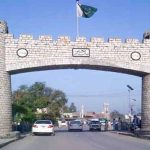 As Sharif reached the dais to address participants at an event at the seminary on Sunday, a young man managed to reach in front of him from behind and threw a shoe at him, hitting his shoulder and ear. The shoe-attacker then chanted 'Labbaik Ya Rasoolallah'. Security personnel overpowered him and gave him a sound thrashing before handing him over to police.
A couple of his accomplices also chanted the same slogan before the security men nabbed them. The shoe-attacker, wearing shalwar-kameez, red cap and sporting a beard, sneaked through the front rows of participants so swiftly that none of the security personnel could react before he had his job done.