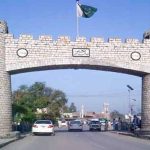 ISLAMABAD: Leading Pakistani politicians have condemned a statement by Afghan President Ashraf Ghani who had tweeted about the arrests of civil society members in Khyber Pakhtunkhwa and Balochistan.
Foreign Minister Shah Mehmood Qureshi responded to Ghani, tweeting that the Afghan president's statements are only gross interference. "Afghan leadership needs to focus on long-standing serious grievances of the Afghan people."
"Take strong exception to this absurd statement. He would do better to address the grievances of his own people and try to work with this government and NATO to stop infiltration of terrorists across the international border from Afghanistan into Pakistan," Human Rights Minister Shireen Mazari tweeted.
Senator Sherry Rehman from the Pakistan Peoples Party (PPP) tweeted to the Afghan president that democratic forces in Pakistan have been fighting for civil, human rights and would continue to do so.
Former Foreign Minister Hina Rabbani Khar tweeted that it was sad Afghan President Ghani would think it appropriate to comment on an internal matter of Pakistan.
MNA Mohsin Dawar in a tweet thanked the Afghan president for his words.