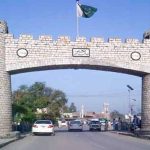 ISLAMABAD: Chief Justice of Pakistan, Justice Mian Saqib Nisar on Monday said that all political parties of the country are bound to declare their sources of funding.
The CJP observed this while hearing PML-N leader Hanif Abbasi's petition seeking the disqualification of PTI Chairman Imran Khan and General Secretary Jahangir Tareen.
A three-judge bench headed by Chief Justice Mian Saqib Nisar and comprising Justice Umar Ata Bandial and Justice Faisal Arab has been hearing the petition since November 2016.
Abbasi, in his petition, had claimed that PTI leaders have not declared their offshore companies in the nomination papers of ECP, and that they are running the party through foreign aid.
As the hearing begun, Abbasi filed a miscellaneous application in the court, raising objections over PTI's funding.
In his application, he said that PTI leaders have not denied getting funds from foreigners and foreign companies. Abbasi claimed that the list of donors filed in the court is fake.
Today's hearing was focusing on financial matter of PTI as well as the record of Imran Khan's offshore company.
PTI counsel Anwar Mansoor gave his arguments on the issue of PTI's party funding.
He claimed before the bench that the Election Commission of Pakistan has no right to audit a political party's funds after they have been audited by a chartered accountancy firm.
He said the law has no provision for the ECP to inquire into a party's funds once its details have been submitted to it.
At which, the CJP observed that all political parties of the country are bound to declare their sources of funding. "Is election commission not authorized to even conduct scrutiny?" he inquired.
Anwar Mansoor said why only PTI's funding issue has been raised. He said all details of funding filed by PTI is as per the law, otherwise it would have been rejected by the ECP.
The CJP said all political parties are bound to clarify that their funding is lawful. He said the ECP can also take action against other political parties if someone complains.
Imran Khan has already filed all banking documents detailing the money trail required by Supreme Court in the case.
The documents show banking record regarding the payments of Khan's London flat and from Sussex County Cricket Club.
The documents also carry banking trail of Kerry Packer Cricket Series and banking transaction of income from the advertisements.
On July 27, Jahangir Tareen's counsel admitted before the Supreme Court that his client had established an offshore company under British Virgin Islands laws in 2011 and that the company owned a residential property in Berkshire, UK, for the use of his four children, who were beneficial owners of the property.
Incorporated in April 27, 2011, the offshore company, Shiny View Limited, was controlled by another company, EFG Nominees Ltd, registered under the Jersey of the Channel Island (UK) laws, which was a trustee of a trust namely The Random Trust, said Advocate Sikandar Bashir Mohmand.
The trust was established on May 5, 2011.
Hanif Abbasi, in his petition, seeks disqualification of Imran Khan and Jahangir Khan Tareen for not disclosing before the Election Commission of Pakistan (ECP) their assets and offshore companies.
Abbasi also claims that the PTI leaders are running the party through foreign aid.
He has appealed the apex court to unseat them for violations of the lncome Tax Ordinance 1979 and Peoples Act 1974.
The complainant has also appealed the court to take notice of Rs.1.4 billion gift given by Tareen to his children.