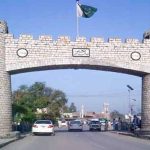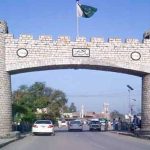 PESHAWAR: A politician pointed his loaded pistol at traffic police official in Peshawar today (Friday) following a dispute over challan.
According to details, a local leader of Awami National Party (ANP), Muhammad Gul pointed his gun on traffic policeman after his vehicle was fined for tinted glasses and breaking traffic signals.
Infuriated over the challan, Muhammad Gul had an altercation with traffic police personnel and later pointed his pistol on the cop.
Meanwhile, police arrested the man and forced him to pay to the fine.