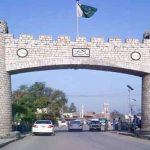 DUBAI: Peshawar Zalmi defeated Multan Sultans by seven wickets in the 19th match of Pakistan Super League's (PSL) fourth season on Thursday scoring a total of 176 runs.
During the second innings Imam was holding Zalmi together with a firm stride as he opened the batting lineup till he was sent back to the pavilion by Shahid Afridi in the 12th over of second innings.
The strong pace was carried forward and was well controlled by Zalmi's Kieron Pollard and Umar Amin as they delivered intelligent innings and built a strong partnership that eventually led to the team's victory.
Multan Sultans delivered a commendable performance in the first innings with a strong partnership between James Vince and Johnson Charles, with the latter laying out the outline with back-to-back boundaries before getting bowled out by Zalmi's Liam Dawson.
The Sultans were led to a fair score of 172 till the end of the innings with a steady and impressive performance delivered by captain Shoaib Malik who remained not-out till the end.
On the other hand Zalmi also managed to impose sufficient pressure with impressive fielding holding the opposing team to 172 while knocking down five wickets in the first innings.