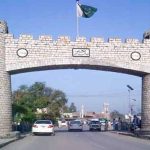 ISLAMABAD: Polling process in connection with the by-election for a Senate seat has begun in Punjab Assembly, which will continue till 4 pm.
Dr Asad Ashraf, belonging to Pakistan Muslim League-Nawaz (PML-N), as an independent candidate and Dr Zarqa Taimur of Pakistan Tehreek-e-Insaf (PTI) are contesting for the seat.
The seat had fallen vacant after disqualification of former PML-N Senator Nehal Hashmi.