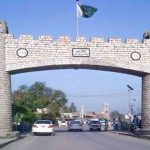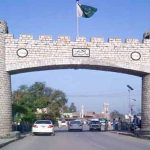 GILGIT: Polling for Gilgit-Baltistan Legislative Assembly concluded on Monday, which had begun at 8am and continued until 4pm, without any breaks. Votes counting is underway after the polling time ended.
About 600,000 registered voters were scheduled to exercise their polling rights for 24 seats of the Legislative assembly.
Voters will elect six members of the legislative assembly from Skardu, four from Diamer, three each from Gilgit, Hunza Nagar, Ghizer and Ganche and two from Astor.
Candidates representing the Pakistan Muslim League-Nawaz (PML-N) and the Pakistan Tehreek-i-Insaf (PTI) are contesting for all 24 seats of the Legislative Assembly, Pakistan People's Party (PPP) candidates for 22 seats, Pakistan Awami Tehreek (PAT) for seven, Majils Wahdat-e-Muslimeen (MWM) candidates for 15, Jamiat Ulema-i-Islam- Fazl (JUI-F) for 10, All Pakistan Muslim League (APML) for 13, Tehreek-e-Islami for 12 and Jamaat-i-Islami (JI) for six seats.
Tight security arrangements were made across the region to ensure smooth voting process. For this purpose, eight units of the army have been deployed in the region. Vehicles are also being inspected at entry and exit points.
In wake of the elections, a public holiday has been declared across the region and banks are closed.
In all, 1,143 polling stations had been set up in seven districts of Gilgit-Baltistan and ballot papers dispatched to polling stations under the supervision of the army.
Out of the total, 282 polling stations have been declared highly sensitive and 269 sensitive.