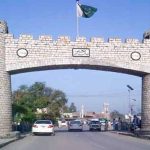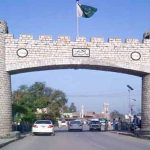 GILGIT: The polling for elections on 24 seats of the Gilgit-Baltistan Legislative Assembly began at 8:00 AM and will continue till 5:00PM amid strict security.
Over six hundred thousand people are exercising their right to vote at the polling stations to elect 24 legislators. Eight members – three technocrats and five women – will be indirectly elected with nearly 467 candidates are taking part in the elections.
Electioneering campaigns ended on Saturday, 24 hours before the scheduled day of the polls.
Election material was transferred under army supervision to polling stations in the seven participating districts of the region, with military personnel deployed outside to maintain law and order.
Deployment of troops was requested by the Election Commission of Pakistan (ECP) and the civil administration. Army officers have been given special magisterial powers to be able to control the law and order situation and act against those violating election laws.
The Gilgit-Baltistan legislative assembly was created through a presidential order in 2009 and the Pakistan People's Party (PPP) won the subsequent elections, completing a five-year term in office. On December 13, 2014, an interim government was set up with a 12-member caretaker cabinet to conduct free and fair elections.
According to NADRA and the Election Commission, there 618,364 registered voters in the region with 329,475 men and 288,889 women.
Three members of the legislative assembly will be elected from District Gilgit, three from District Hunza Nagar, six from Skardu, two from Astor, four from Diamer, three from Ghizer and three from Ganche.
Leading parties Pakistan Muslim League-Nawaz (PML-N) and the Pakistan Tehreek-e-Insaf (PTI) have given party tickets to candidates in all constituencies, while candidates of the PPP are contesting on 22 seats.
The Majils Wahdat-e-Muslimeen (MWM) has 15 contesting candidates, All Pakistan Muslim League (APML) has 13, Jamiat Ulema-i-Islam Fazl (JUI-F) 10, Pakistan Awami Tehreek (PAT) seven, Jamaat-i-Islami (JI) six, and Tehreek-e-Islami has 12 candidates.
Candidates of the Muttahida Qaumi Movement (MQM), Sunni Ittehad Council (SIT), Aam Admi Party, and the Gilgit-Baltistan Qaumi Movement are also contesting the polls.
A large number of independent candidates are also taking part in the elections.