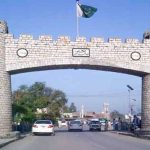 RIYADH: US Secretary of State Mike Pompeo held talks with Saudi King Salman on Tuesday on the disappearance of prominent journalist Jamal Khashoggi.
The US chief diplomat was dispatched by President Donald Trump to hold "face to face meetings with the Saudi leadership" on what happened to Khashoggi, who has not been seen since he walked into his country´s consulate in Istanbul on October 2.
Later, Pompeo is scheduled to have dinner with Salman's powerful son, Crown Prince Mohammed bin Salman on the same issue amid reports the kingdom is preparing to say the journalist was killed by mistake.