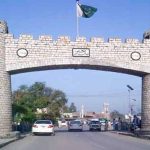 ISLAMABAD: The first phase of the 6th National Population Census will simultaneously begin in sixty three districts across the country from Wednesday.
During the first phase, the census will be conducted in sixteen districts of Punjab, eight districts of Sindh, fourteen districts of Khyber Pakhtunkhwa, fifteen districts of Balochistan, five districts of Azad Jammu and Kashmir and five districts of Gilgit-Baltistan.
During the second phase, the census exercise would be conducted in eighty-eight districts all across the country.