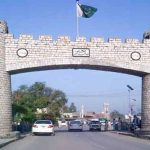 ISLAMABAD: Post-Hajj flight operation begins from tomorrow and the first flight carrying three hundred twenty seven Hujjaj will land at Islamabad Airport in the evening.
According to a spokesman of Ministry of Religious Affairs, the operation will be completed on 25th of next month with return of over one hundred eighty four thousand Hujjaj from Saudi Arabia.
On the first day of post-Hajj operation, total 950 Hujjaj aboard four flights would reach Islamabad and Peshawar.