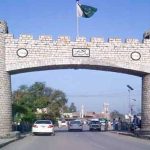 KARACHI: The otherwise warmly welcomed rain early Monday morning turned to a stabbing pain after city's sole power utility K-Electric's ramshackle transmission system could not stand it and conked out, like it always does, sending the bill-paying citizens crying hoarse in protest.
Nocturnal showers shut down hundreds of electricity feeders in large swathes of the coastal city of 20 million.
According to latest reports the worst-hit areas include Safoora Scheme 33 and its neighborhoods, Sharea Faisal, Gulistan-e-Jauhar, SITE, Saddar, Garden, Lyari, I I Chundrigar Road, Model Colony, Landhi, New Muzaffarabad, Shah Faisal Colony, Tariq Road, Bahadurabad, Shadman Town 14-B, Defence Housing Authority Phase 4 & 7, etc.
Power breakdowns seem to have made Karachi their cozy home as the erstwhile 'city of lights' is goes dark every time it rains here.
This predawn cloudburst was forecast by the meteorologists earlier this week but the power utility did not make any preparation at all.
Couple of weeks back almost the whole city was reported to have been struggling preparing the predawn Ramazan meals without any electricity as infrastructurally creaky K-Electric wanted to make them remember 'the darkest hour is just before the dawn.'
Sources told the major part of the breakdown was contributed by multiple equipment failures.
"The faults closing down a large number of feeders, which cut off the power supply to these parts of the city. Our filed staff are working against the time to shoot these technical troubles," K-Electric spokesman said.
When asked as to how long would it take them to restore power in the affected societies, he said repair work under soaking wet rain was very risky.
Later, a K-Electric spokesman claimed that power had been restored in most of the blackout zones.