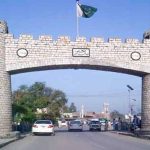 CHRISTCHURCH: A powerful 7.4 magnitude earthquake rocked New Zealand late Sunday, the US Geological Survey said.
The shallow tremor hit some 90 kilometres from the South Island city of Christchurch, according to the agency.
Christchurch is the biggest city on New Zealand's South Island. A 6.3 quake there in February 2011 killed 185 people and caused widespread damage.
The quake hit at a depth of 10km.