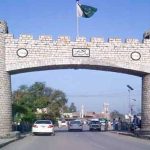 The Central Executive Committee of the Pakistan Peoples Party has asked all the party members to resign from their positions in the opposition alliance Pakistan Democratic Movement (PDM).
Making the announcement at a press conference after the conclusion of the crucial CEC meeting on Monday, PPP chairperson Bilawal Bhutto-Zardari said no party "should try and impose their will and dictation on any other political party".
He said the CEC had rejected the show-cause notice issued to the PPP by other PDM parties and "directed all its office-bearers in the PDM to submit their resignations from these offices with immediate effect in protest of the attitude, conduct and actions of other office-bearers of the PDM".
According to Bilawal, the CEC maintained that resignations from the assemblies should be an "atom bomb, last resort" option.
The PPP leader said if his party had agreed with the view of the other PDM parties and boycotted the election then the PTI would have won those seats and "it would have been a sad day for Pakistan".
He said other PDM parties had never addressed the PPP's concerns regarding the "dangers" of abandoning the parliament when the government's majority is so "slim".
"We will not undermine the gains the PPP has achieved at the whims of another party. Those who wish to resign should do so but no one should try and impose their will and dictation on any other political party," he added, declaring that the PPP will continue on the path of "consistent and firm opposition of the government".
On Sunday, as the CEC meeting started, Bilawal tore apart the show-cause notice issued to it by the PDM in a clear message to the alliance that the future relied entirely on mutual respect.