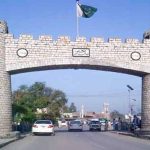 ISLAMABAD: Following Pakistan Muslim League-Nawaz's (PML-N) claim, Pakistan People's Party (PPP) on Friday also claimed to has secured the required majority for the slot of Chairman and Deputy Chairman Senate.
PPP's leader Dr. Qayum Soomro claimed that they have secured support of 57 senators against the required number of senators which is 53.
He added that PPP was in contact with other political parties and would soon bag support of more senators for the slots.
Meanwhile, Chief Minister Balochistan Abdul Quddus Bizenjo has entrusted PPP's Co-chairman Asif Ali Zardari to nominate Chairman and Deputy Chairman of the Upper House.
Bizenjo has asked members to vote for the candidate nominated by the PPP, Saleem Mandviwala.
Pakistan Tehreek-i-insaf has already pledged support to the CM Balochistan for the positions in the Upper House.