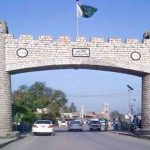 KARACHI: Chairman Pakistan Peoples Party (PPP) Bilawal Bhutto Zardari has said that his party has always struggled for strengthening democracy and the Parliament pledging that PPP would use the Parliamentary forum to advance its ideology and ideals.
The PPP Chairman was addressing a luncheon meeting with the newly-elected Parliamentarians from the country at Bilawal House Tuesday.
Former prime minister Raja Pervez Ashraf, PPP Women President Faryal Talpur, Leader of the Opposition in the Senate Sherry Rehman, Syed Qaim Ali Shah, Khursheed Ahmed Shah, Nisar Ahmed Khuhro, Senator Raza Rabbani and Murad Ali Shah were also present.
Bilawal Bhutto Zardari said that despite difficulties and pre-poll pressures on candidates and workers, the PPP fared better in 2018 general elections than 2013.
He said that some opposition parties were considering to boycott the new parliament but PPP convinced them to join the Parliament and fight for democracy, which a victory for democrats though we had also reservations over the election process.Bilawal Bhutto Zardari emphasized that we have to focus on delivery in Sindh as we are entering a new era where good governance and better performance should the hallmark of the new provincial government.
"We cannot let down the people who sent us to the Parliament as we are facing great challenges on international and economic fronts while other political parties are taking extreme positions on key issues," he added.
Earlier on Monday, major parties in the opposition including Pakistan Muslim League-Nawaz, Pakistan Peoples' Party, Muttahida Majlis-e-Amal and Awami National Party held a meeting and decided to form a grand opposition for formulating a strategy on alleged rigging in the July 25 General Election.
Addressing media after the crucial huddle, senior leaders of the Pakistan Muslim League-Nawaz, Pakistan Peoples' Party, Muttahida Majlis-e-Amal and Awami National Party said there is no parallel of rigging on this scale in elections in the country, in which Pakistan Tehreek-e-Insaf's Imran Khan claimed victory.
PPP's Yousaf Raza Gilani and MMA chief Fazlur Rehman also decried media censorship.
"The entire world, the nation and ECP [Election Commission of Pakistan] should note that there is no instance of all parties rejecting election results unanimously like this ever," said Fazl.
Those stealing the mandate of masses should be ashamed of themselves, he said.
Gilani said that an all parties conference would be held soon, and a strategy would be formulated to take up the issue of rigging.