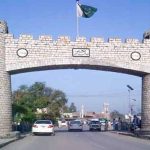 ISLAMABAD: The Pakistan People's Party and Muttahida Qaumi Movement on Wednesday demonstrated a walk-out in the Senate and National Assembly against non-action over former president Zardari's aides abduction.
While addressing the House, Senator Taj Haider said that Asif Ali Zardari's three aides were 'disappeared' and that Minister of State for the Interior Baleeghur Rehman is present in the House but not offering an explanation.
He announced that people's party was demonstrating a walk-out over government's objectionable attitude.
Tahir Mashhadi addressed the senators following PPP's protest and maintained that workers of MQM have also gone missing which is why the political party was demonstrating a walk-out.