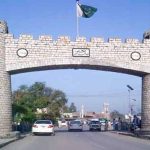 ISLAMABAD: Pakistan Peoples Party (PPP) Co-chairperson Asif Ali Zardari said on Tuesday that his party will not make efforts in the future to save the ruling Pakistan Muslim League-Nawaz (PML-N), adding that former prime minister Nawaz Sharif has emptied the national coffers.
While addressing PPP's golden jubilee rally at parade ground in Islamabad, Zardari said PPP had saved PML-N government twice, but will not save them again in the future.
Zardari said that whatever will unfold in the future will be on the basis of the public's vote.
The PPP co-chair said that on every PPP foundation day he remembers late Benazir Bhutto, who would have been proud to see her son Bilawal Bhutto today. "I present to you Bilawal," he said, adding "I believe, you people would be loyal to my children the way you were to Benazir and me".
He said that after the five-year rule of the PPP, the government fulfilled Benazir's vision.
While mocking former military ruler Gen (retd) Pervez Musharraf, Zardari said that the former army chief has taken refuge outside Pakistan after coming to know that he has no future in politics.
PPP Chairperson Bilawal Bhutto earlier reached Islamabad's Parade Ground, along with the party co-chair and former president Asif Ali Zardari, to commemorate the party's golden jubilee.
PPP Chairman Bilawal Bhutto in his speech is expected to shed light on the party's future political discourse.
The preparations for the rally were completed earlier after which supporters began amassing at the venue.
The PPP leader said that Nawaz-government has not remained serious in governance for the last four years. He said that from last four years the country did not have any foreign minister.