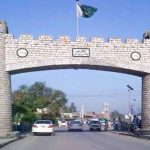 ISLAMABAD: Parliamentary meeting of Pakistan Peoples Party has been convened in Islamabad on August 12, says a brief press release issue by Bilawal House on Saturday.
Chairman PPP Bilawal Bhutto Zardari will chair the meeting.
The meeting is expected to discuss current political scenario in wake of alleged rigging in general election.
PPP is part of grand alliance of opposition parties, which are protesting against alleged rigging, however Bilawal-led party distanced itself from Parliament's boycott call and untoward slogans against national institutions.