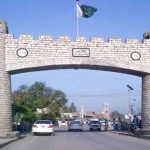 ISLAMABAD: Pakistan Peoples Party (PPP) and Pakistan Tehrik-e-Insaf (PTI) are in contacts in a bid to reach an agreement on selecting the senate chairman and deputy chairman.
In an interview with private news channel PTI Senator Shibli Faraz confirmed that the party was in contact with PPP to reach an agreement regarding the post of senate chairman and deputy chairman. "Progress will be made on these talks in one or two days," said Shibli.
Reports suggest that PPP is deliberating on the names of Saleem Mandviwala and Farooq H Naik for the post of senate chairman. On the other hand, PTI is likely to nominate Shibli Faraz for the post of deputy senate chairman.
Senate chairman will be from the PPP while the post of deputy chairman will go to a PTI senator.
Reports claimed that an alliance for the election of the senate chairman and deputy chairman was proposed by the PPP leadership during PTI chief Imran Khan's visit to Karachi.
PML-N bagged the most seats from the recent senate elections, 15 while PTI bagged six seats. PPP shocked opponents by securing an impressive 12 seats from Khyber Pakhtunkhwa and Sindh.