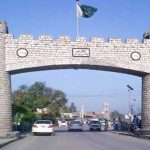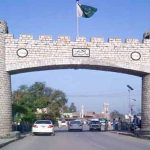 SUKKUR: Chairman of the Pakistan Peoples Party (PPP) Bilawal Bhutto Zardari has said that the PPP will continue struggle for the human rights.
Addressing party workers convention here on Wednesday, Bilawal said that the PPP had struggled for the human rights in past, adding that the PPP would have to continue its struggle for human rights. "We have to raise voice for our rights and fight for our rights," he said.
The PPP chief said, "we have jointly expose the rigged government". "They think that the party has finished, but the party has just started."
When the country was facing worst terrorism in 2008 and 2013, the army was not deployed inside the polling stations, but why there is need for deployment now, he asked. He said the country's institutions were being made controversial through such steps.
Despite worst economic recession, President Zardari government had increased the government's employees salaries by 150 per cent.