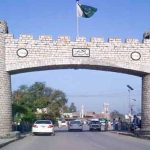 KARACHI: Chairman Pakistan Peoples Party (PPP) Bilawal Bhutto Zardari Saturday vowed to strongly oppose reversing of 18th Amendment.
He was addressing party MPAs from Sindh here. Former president Asif Ali Zardari and PPP's presidential candidate Aitzaz Ahsan was also present on this occasion. Bilawal said that the new government was planning to reverse the 18th Amendment. He said that the PPP would strongly oppose the federal government's efforts for reversing the 18th Amendment.
He said that the PPP wanted keep the opposition united. He said that the PPP joined the opposition parties on one point agenda of raising voice against election rigging. He said that PPP's presidential candidate was better than others and asked the party MPs to vote for Aitzaz Ahsan.
Bilawal said that Asif Ali Zardari was a strong civilian president, who transferred all his powers to prime minister. He said that peaceful transfer of powers for third time was the victory of democracy.