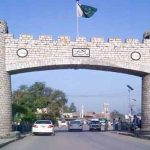 OKARA: At least three workers of the Pakistan People's Party (PPP) were shot to death during public meeting in Okara on Friday night. The gun attack took place in Ahmedabad area of Okara.
According to reports, PPP was holding a corner meeting in Ahmedabad when the attack happened.
Police confirmed the death of three people.
Meanwhile, PPP Chairman Bilawal Bhutto Zardari strongly condemned attack on PPP election campaign meeting and killing of three workers. He said that despite attack on party workers, the PPP would give tough time to the rivals during by-election.