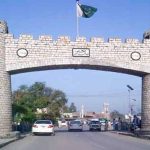 LAHORE: President Dr Arif Alvi Thursday met chairman PTI Imran Khan at Zaman Park and discussed the current political situation with his party chief.
According to sources, the current political situation were discussed during the meeting. The sources said that they also reviewed the constitutional powers of the President Dr Arif Ali in current political situation. The sources added that they expressed concern over delay in announcing the date for elections in Punjab and Khyber Pakhtunkhwa by the Election Commission of Pakistan.
On this occasion, Imran Khan said that the Election commission was not fulfilling its constitutional responsibilities, adding that if elections were not held within 90 days, it would be violation of the constitution.