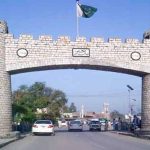 ISLAMABAD: In the wake of unprovoked aggression of Indian security forces across the Line of Control, and deteriorating situation in Indian Occupied Jammu and Kashmir, President Mamnoon Hussain has convened a joint session of the parliament on Wednesday.
The joint session of Parliament would reaffirm national resolve for safeguarding the sovereignty and preserving the territorial integrity of the motherland against any kind of external or internal threat as well as reiterating the moral, political and diplomatic support to the people of IOK.
The Prime minister will take the nation and parliament into confidence, a statement issued from the PM's Office said.