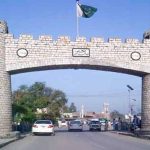 ISLAMABAD: President Dr. Arif Alvi has emphasized the need for further strengthening cooperation between Pakistan and Kuwait. He was talking to Commerce Minister of Kuwait Khaled Nasser Abdullah in Islamabad on Thursday, who is currently visiting Pakistan to attend the 4th Session of Pakistan-Kuwait Joint Ministerial Commission.
The President underlined that the Joint Ministerial Commission sessions will further strengthen trade and economic relations between the two brotherly countries.
Commerce Minister of Kuwait emphasized the importance of translating the longstanding historic relations between the two countries into enhanced economic partnership.
He also underscored the need to follow-up on the decision taken during the Joint Minister Commission to take bilateral economic relations to the next level.