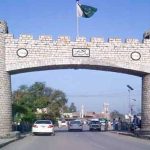 ISLAMABAD: President Dr Arif Alvi has urged women to ensure maximum participation in diverse fields to contribute in country's development.
Addressing a "Young Women Leadership Conference" here on Tuesday, the president said opportunities were being created in various sectors.
He said women could lessen domestic economic burden by joining professional fields. He said that providing equal opportunities to women was state's responsibly.
He further said state must provide right status and security to women.
The president, while referring to an older Supreme Court verdict for increasing females' admission to colleges, said women tendency of getting admissions in educational institutions had reached to 70 percent. However, he noted that despite such an encouraging trend, working women were still at smaller proportion of just 20 percent in different organizations.
He urged the audience to invest their energies for uplifting deprived and the poor, which he said would be an ultimate peaceful social advancement. He also predicted that in future people would cognize the nature intangibly.
"Education that is aimed at earnings is a tangible product, whereas education for understanding nature and contributing for social betterment is an intangible product", he said
He said leadership was emerged from empathetic approach, along with other leadership skills. He characterized a leader as a doctor who treats patients with empathies and not for commercial transactions. He went on to say that overconfidence and charisma merely contributed towards leadership. "Leader is a person who observes people's miseries and ably tend to solve them" he added.
The president while advising young women to focus on measured management, said societies had become calculative. Everything is being measured in society, from social media to social management, he said. He noted by adopting measured treatment, a competitive environment could be established among children at homes.
He shared with the audience that 30 percent men were more overconfident than that of 15 percent women, according to a survey. The president further said that narcissism was also found more in men. "Generally, beauty and admiration are meant for women, but interestingly, surveys had revealed that 40 percent men think of their beauty," he said.
The president congratulated the organizers for holding successful annual Young Women Leadership Conference, which he noted would further enhance awareness and attraction among females to play their role in national development.